Farm to Table Partnership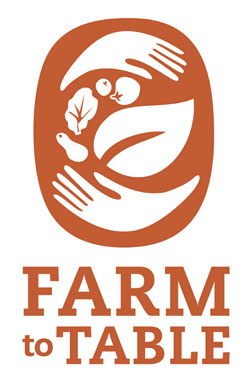 Farm to Table is a partnership effort to bring fresh local produce to programs serving children and older adults in Seattle/King County. By making healthy food more affordable and easier to access, our goal is to increase the health and well-being of our communities most vulnerable citizens while providing a new and growing marketing opportunity for northwest Washington farms.
2014 Farm to Table Partners:
City of Seattle Human Services Department
King County Housing Authority
Northwest Agriculture Business Center
Public Health Seattle King County
Seattle Children's Hospital
Seattle Tilth
Washington State Department of Agriculture Farm to School Program
In July 2010 Northwest Agriculture Business Center announced its involvement in a new and unique Farm to Table partnership designed to reach some of Seattle's most underserved seniors and preschool aged children. This public health partnership was led by City of Seattle Human Services Aging and Disability Services and also included diverse Seattle and King County aging and youth agencies including Youth and Family Empowerment Division, King County Housing Authority, LifeLong AIDS Alliance/Chicken Soup Brigade, Senior Services, The Muckleshoot Indian Tribe and Senior Services Program, Catholic Community Services, and others. NABC's has continued connecting local farms to meal-sites, and make healthy foods more accessible than ever by bringing local produce straight from local farms to low-income and/or home-bound seniors and kids through home-delivered and congregate meal programs.
The Farm to Table Partnership has been the driving force behind the development of the Puget Sound Food Hub. Since September 2012, a growing number of licensed childcare sites and senior centers have purchased fresh and healthy produce directly from local farms with the convenience of streamlined invoicing and aggregated delivery.
The spirit of Farm to Table has inspired NABC's work with hospitals, schools and university campuses thanks to organizations like Health Care Without Harm/Healthy Food in Health Care, Washington State Farm to School and Real Food Challenge.
The City of Seattle has pledged its ongoing support for programs like Farm to Table in its Food Action Plan. This is a very exciting opportunity for NABC to leverage resources to expand this sustainable market opportunity for local farmers and feed people that need good food the most.
The Farm to Table Partnership has received the following awards:
Please visit Seattle Human Services website to learn more about the local food delivery models utilized in the original Farm to Table partnership. To learn more about NABC's involvement in connecting farm to institution, please visit the Farm to Institution page. For additional information please contact Lucy Norris at lucy@agbizcenter.org.