Rural Cooperative Development
NABC is a USDA-Designated Rural Cooperative Development Center
NABC believes that producer-owned cooperatives are critically important to the growth and financial sustainability of regional food systems. Cooperative structures allow producers to pool and leverage resources for business development and to create, share and implement best practices. The cooperative business structure allows producers to have a voice in how the business should work to ensure an appropriate economic return to every farmer-owner.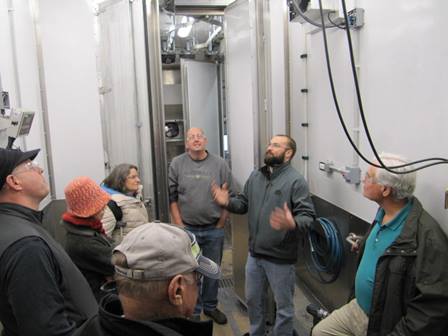 Funded by the USDA Rural Development Department and its Rural Cooperative Development Grant Program, NABC supports the development of agriculture cooperatives and mutually-owned or managed producer businesses throughout northwest Washington. NABC helps farmer-owned cooperatives and enterprises explore options, provides business planning assistance, marketing support and other technical assistance.
U.S. farmer, rancher, and fishery cooperatives had a total sales volume of $246 billion in 2013, a new record that surpasses the previous record, set in 2012, by $8 billion, or 4 percent, according to a USDA press release.
For those interested in exploring options to form a producer-owned cooperative business in northwest Washington, please contact Jeff Voltz at jeff@agbizcenter.org.
NABC is an equal opportunity provider and employer.