South Whidbey Incubator Kitchen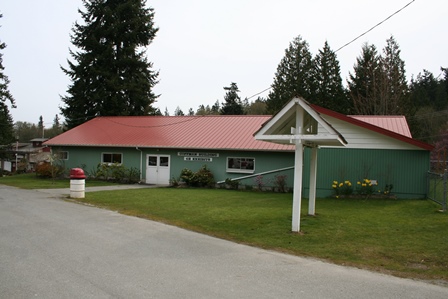 The South Whidbey Incubator Kitchen was created by Island County to provide commercial kitchen space for new and existing food businesses in Island County. The Incubator Kitchen is available to rent to commercial users that already have a food business or that are ready to start a new food business and need an approved commercial kitchen space to make their product. The facility is also available for rent by individuals for processing or preserving food items for their own use.
Hours and Availability
The Incubator Kitchen is available 24 hours per day, 7 days per week and is located in the Island County Fairgrounds in Langley.
A combination device allows access to the kitchen.
The Incubator Kitchen is rented by the hour and reserved on an online scheduling system on a first come, first served basis.
Facilities
17 ft by 18 ft kitchen space
10 ft by 16 ft preparation/packaging area
6 burner stove (gas)
Oven (gas)
Convection Oven: double-stacked, electric oven
Stainless steel worktables, movable between kitchen and prep area
Stainless steel sinks
Microwave
Refrigerator
Freezer
For more information please contact the Port of South Whidbey: fairgroundsmanager@portofsouthwhidbey.com or call 360-221-7950.