Evergreen CSA for Providence Regional Medical Center Employees
Harvest shares from LOCAL farms through Community Supported Agriculture Subscription (CSAs) & delivery close to the workplace
What is a "CSA"?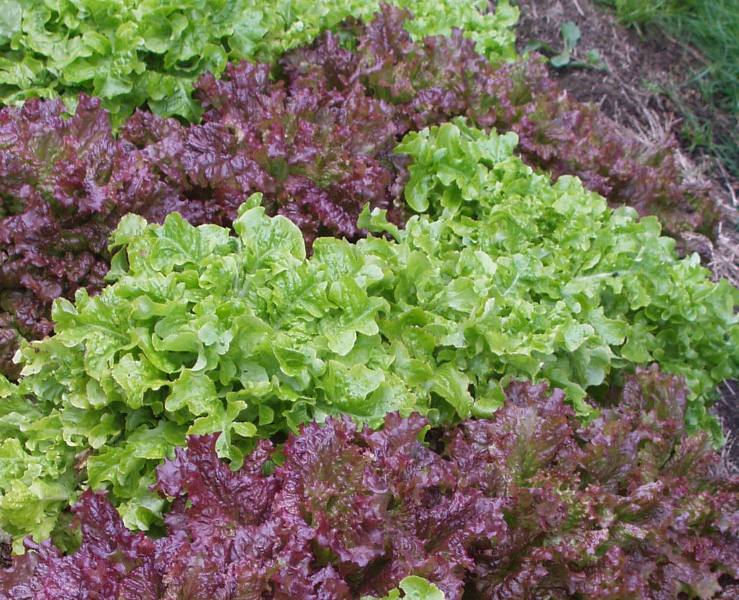 Consumers directly support local farms by pre-paying for shares of the seasonal harvest, giving farmers "seed money" to plan production around demand, and providing consumers with fresh-from-the-farm produce bursting with nutrients and flavor. Our program is defined as a "2nd-party CSA" because instead of providing produce from just one farm we box fresh fruits and vegetables from multiple growers, giving our subscribers access to greater variety.
Why Join?
Fruit & produce program sourcing fresh food from several farms, maximizing diversity in each box
Buying Local supports family farms and our local economy
All farms are certified as organic in accordance with USDA National Organic Standards, or follow organic farming practices.
All Washington-grown product - 90% sourced from Snohomish & Skagit County growers!
Convenient pick-up location only 1 block from Providence Regional Medical Center's Colby Campus
New recipes and farm information uploaded each week to our website
Locally grown reduces carbon footprint by cutting transport miles from farm to plate
Subscription Details
THANK YOU FOR YOUR INTEREST - CSA SUBSCRIPTION SALES HAVE ENDED FOR THIS YEAR
A variety of fresh fruits and vegetables from local farmers is delivered to the pickup location weekly for 16 weeks by one of our growers, Klesick Family Farm. The 7"H x 14"L x 16" W box contains enough fruit and veg for 3-4 people per week, or 2-3 people that incorporate a lot of produce in their diets. Look forward to a weekly box packed full of organically grown "garden box" favorites such as berries in season and slicing or salad veggies, with accompanying recipes and occassional surprises.
What's in a box? Produce volume and variety varies throughout the season, depending on ripening dates and time of year. Contents of Three-Quarter Share boxes will vary from Full Share (some items just don't split well). Here are two examples of typical Full Share boxes:

(From July): 1 lb Rainier Cherries, 1 pkg blueberries, 3 peaches, 2 leeks, 1 bunch carrots, 1 bunch spinach, 1 lb. Sugar Snap Peas, 1 head of lettuce, ½ lb. either bell peppers, tomatoes or cucumbers.

(From September): 2 Chehalis Apples, 1.25 lb. Flavor Grenade Pluots, ¾ lb. Italian Prunes, 1 pkg. raspberries or blackberries, 1 bunch carrots, 1 celeriac root, 1 bunch Green Kale, 1.5 lb. Fingerling Potatoes, 1 lb. zucchini, 2 cucumbers, 1 bunch fennel.
SHARE OPTIONS: Choose between a Full Share ($450 for 16 weeks) if you have several people in your household or eat a lot of fruits and vegetables, and a 3/4 Share ($350 for 16 weeks) for smaller households or less frequent produce consumption.
HOME DELIVERY: Just can't make it to the drop site? We now offer a home delivery option for that same fresh, all-local produce box at $500 for 16 weeks - Full Share, or $400 - 3/4 Share. Please call 360-336-3727 or email sera@agbizcenter.org to confirm availability and delivery days for your area.
PAYMENT PLAN AVAILABLE: Pay the full amount at joining OR pay 1/2 now, half at the 8-week season midpoint.
Join any time up until August 1st (fees are prorated); the cutoff to start receiving deliveries the following week is Thursday 9am (5 to 7 days before your first delivery, depending on location). Subscriptions received after Thursdays at 9am will begin one week further out (in 12 to 14 days).
Too much produce? Consider sharing! List partners on your account who can pickup on your behalf.
Boxes not picked up by 3:30pm on delivery day will be donated to the Volunteers of America Everett Food Bank.
Anyone is welcome to donate one or more CSA boxes to the Food Bank through the link on the right-side menu - produce will be delivered directly to the Food Bank. Tax-Deductible Donation receipts available.
For more information, please contact the NABC office: 360-336-3727 or sera@agbizcenter.org
Produce Pickup Information
DAY: Fridays week of July 6th thru week of October 19th (Home Delivery days vary by address)
TIME: 9:30am to 3:30pm
LOCATION: Volunteers of America Everett Food Bank at 13th and Broadway
BRING: Your photo ID.
Something in your box you just won't eat? Consider donating on-the-spot to the Food Bank!