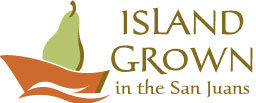 The Island Grown in the San Juans program was established in 2007 to celebrate the bounty of San Juan County's rich agricultural heritage and to inspire and inform local islanders, visitors, and businesses about the many benefits of buying locally produced farm products. Island Grown establishes the identity of the San Juan Islands as the destination for superb locally grown food, bountiful farms, Farmers' Markets and other farm activities, all situated in a stunning natural setting surrounded by the Salish Sea. Island Grown reflects the roots of heritage and the foundation of the future.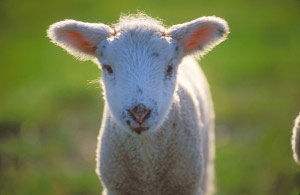 Island Grown is a membership organization for farmers/producers, businesses that source local farm products, and local islanders, businesses, organizations and visitors that support and endorse our local food system.
Island Grown was established by the Agricultural Resources Committee of San Juan County (ARC) and previously called Islands Certified Local. NABC helped Island Grown establish a core committee who strategically created an attractive website, logo, signage. NABC actively promotes the Island Grown brand.