What it Means To Be an NABC Sponsor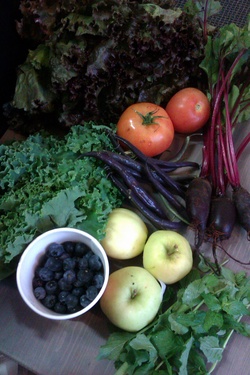 NABC sponsorship is an investment in the success of your neighboring farms and producers. Financially healthy farms enable a diverse and vibrant community. NABC works with your neighboring farmers to educate them about new markets and ways to connect to those markets: local, regional and beyond. Your sponsorship will make a difference to our Puget Sound farmers.
NABC offers several ways you can participate. Select from these services and programs:
Transitioning to Value Added Classes are an investment in education for local producers as they gain needed skills for value-added product extensions of their farm. View our current TVA course catalog for inspiration.
Nourishing Communities utilizes your support at the most basic local level: getting farm fresh products to underserved communities in the Puget Sound. Payroll deductions are available. Learn more about our efforts to increase access to healthy food at the Farm to Institution page.
Event sponsors will aid in funding industry specific events and be a visible part of event activities.
Advertising opportunities include the NABC Quarterly Newsletter and the NABC Website. Seen by all subscribers, your outward support of NABC will be an investment in our continued outreach to producers.
Additional areas of sponsorship include grant matches and underwriting.
If you feel that your mission matches ours at NABC, then we invite you to personally meet with us about specific opportunities. Please contact Karen Mauden at karen@agbizcenter.org or call 360-366-3727 to learn more about sponsoring NABC.